Welcome to my official Website

Share with me the beauty and drama of the natural world, the inspiration for all my work.
Enjoy my Safari Adventures and through the pages of my "Gallery" follow my personal journey of artistic achievements with some of the interesting people I have met along the way.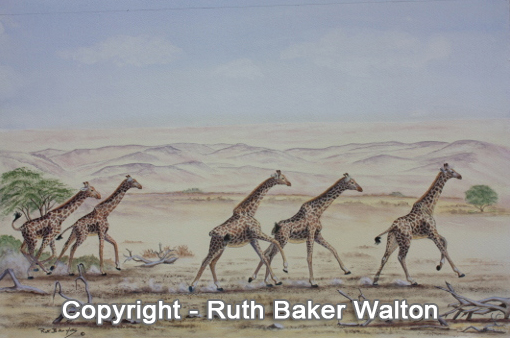 Major Solo Exhibition
During the month of December 2013 I shall have an exhibition of some 30 paintings at The Coach House Gallery, Guernsey, C.I. The exhibition will feature new works and also 3 award winning paintings. The Preview is on Sunday 1st December when I will be in attendance talk about my travels and the inspiration for my work.

Coming Soon
An illustrated book of Nature inspired poems is to be released soon and also a Safari Adventures Diary complete with illustrations. If you are interested in either of these books, please register your interest here,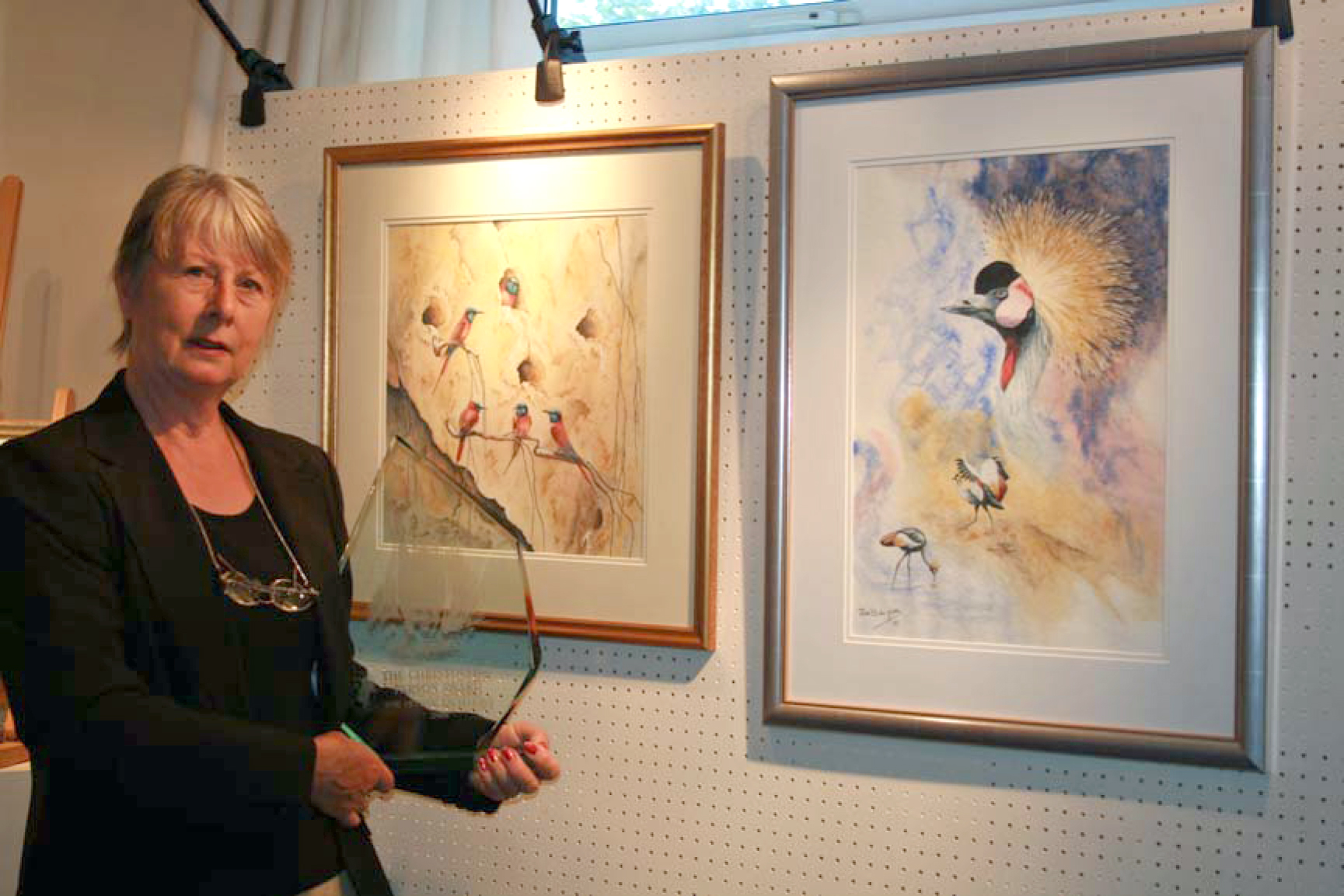 The Christopher Parsons Award for Artistic Excellence is The Wildlife Art Society's most prestigious award presented annual for a portfolio of four specific paintings. These must include a Portrait, Wildlife Habitat, Animal Behaviour and Artist Choice, all of which must be linked by a common theme. In 2008, Ruth was presented with the award for a portfolio entitled "It's a Bird's Life". Two of these paintings can be viewed in the Originals Gallery entitled "Crowned Crane Portrait" and "Nesting Bee-eaters".

© Copyright 2011 Ruth Baker Walton