Links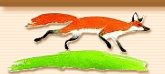 www.twasi.com (this is the society of which I was President)

The basic aims of the Society are the promotion of the wildlife art genre in its own right, whilst providing a focus for the interests of all wildlife artists, painters, sculptors and photographers whether they are professional, serious amateur or leisure artists.


www.greatart.co.uk
(were I get most of my art materials from)


www.nature-in-art.org.uk
Nature in Art is unique. It is the world's only museum and art gallery dedicated exclusively to art inspired by nature in all it's diversity.


www.secretworld.org
Secret World Wildlife Rescue specialises in the rescue, rehabilitation and eventual release of orphaned and injured wild creatures.



wwf.org.uk
Best known as the world's leading conservation body, we've seen first-hand how wildlife, the environment and human activity are all interlinked.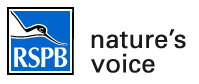 RSPB
Our work is driven by a passionate belief that we all have a responsibility to protect birds and the environment. Bird populations reflect the health of the planet on which our future depends.